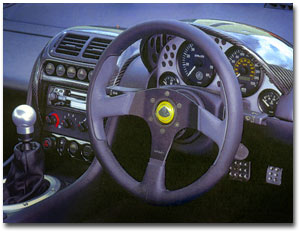 Sample Engagements
The following case studies are just a few examples of how The DCL Group has helped clients improve the performance of their IT investment.

To view a complete case study, please click on the links provided.



IT Alignment with Business Strategy


• Project Cost / Benefit Analysis
For the leading electronics payment company, we analyzed the feasibility, costs and benefits of a series of related projects. Our efforts enabled effective project selection through senior management consensus of the relative values of the initiatives under consideration. Find out more. . .
IT Organization Assessment and Management
• Leased Equipment Portfolio Analysis
For an international imaging corporation, we analyzed and documented a leased IT equipment portfolio. We negotiated arrangements with various lessors resulting in an $81K monthly expense reduction and the avoidance of $2.6 million dollars in lease exposure. Find out more. . .
• Asset Management Operations
For the same international imaging corporation, we documented and analyzed the current process by which IT assets are acquired, deployed and upgraded. We developed a database application to track leased assets and to guide the corporation through the decision making process required at lease expiration. Find out more. . .
• Business Continuity Planning
Subcontracted through an IT Operations Consulting firm, we developed a business continuity plan. The plan supported the services of their client, a pharmacovigilance service provider, to its key customer relationship. Find out more. . .
Solution Support Services
• Web Design and Development
For a non-profit volunteer organization, we developed their first independent web site. The site has enhanced their capture rate for new volunteers and provides a means for support of existing volunteers and clients through unique content designed directly with the staff. Find out more. . .

The DCL Group • 1545 Crabapple Lane • Plainfield, New Jersey 07060 • (201) 320-2006